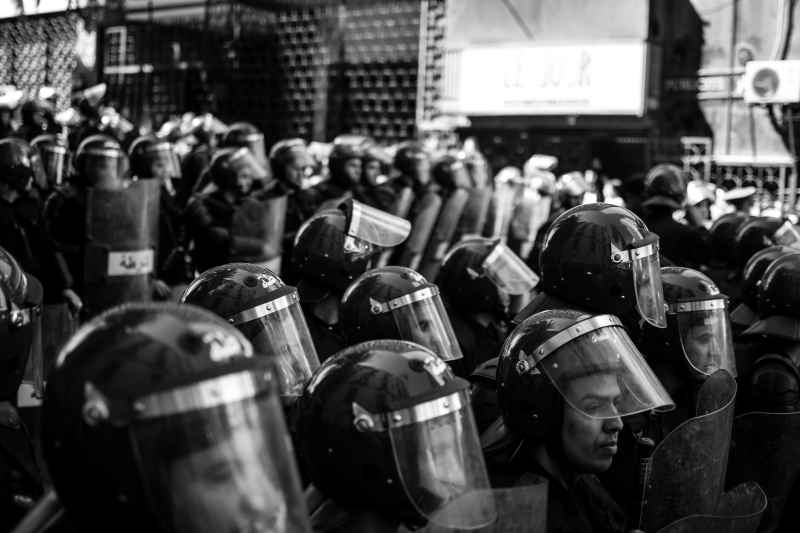 M.O.R.D.O.R. also brings together a set of (supporting) outputs that streamline the project's main didactic goals. 
Our Dictatorship Research (Encyclopedia) and EU Foreign Policy Analysis (White Paper) are both accompanied with educational dimensions, summarized in a Didactic Booklet. In addition, there are other materials (online lectures, podcasts, etc.)
The Didactic Booklet brings together the main didactic insights containing:
1) A List of relevant Learning Outputs to benchmark the "mind map" of the encyclopedia
2) an instruction booklet for educators: How to use the lesson plans + Guidelines for teaching about dictatorship and democratization. This booklet will also contain a user guide for self-study.
This work will encompasses the following elements:
6 lesson plans on dictatorship (according to relevant topics) – Pol. Sci.
2 lesson plans for International Relations (EU politics + Democracy support policies)
5 lessons plans for Area Studies (with a focus on understanding authoritarian contexts and regimes per region)
Practical guidelines for 'how to write policy papers'
All lesson plans will be accompanied with learning outcomes, pre-reading questions, class activities and exercises/assignments, as well as with specific instructions for educators (within the contexts of their respective fields).
The booklet will contain specific instructions for:
Improving knowledge and skills of students of D&DR (within Pol. Sci. or Area Studies)
Going from knowledge and skills to changing attitudes and teaching the more complex competences (Higher Order Thinking Skills) that should be transferred to students in a classroom setting
How to use the lecture plans / syllabuses templates (and the assignments)
How to avoid blind spots, and regional biases when presenting teaching materials. (to give an example: When teaching about monarchic regimes, educators from Middle Eastern studies routinely do not cover examples from Africa and/or South East Asia, which may result in teaching students a biased version of how monarchies work, based solely on this Middle Eastern experience).
How to integrate such topics into existing lesson plans.
The main audience for this output are:
Educators of D&DR
Students: (under)graduate of D&DR
Researchers (young + experienced) of D&DR that double as teachers
Educators of Area Studies (Covering the topic of political regimes)
In cooperation with the Encyclopedia editors and White Paper team leaders a designated didactic team is tasked to create the (accompanying) booklet: 'How to teach about dictatorship and democratization – A guide for higher education' (draft title). This will be self-published by M.O.R.D.O.R. in open access).
This team is also tasked with providing methodological tips, warnings about pitfalls, blind spots and biases that will be integrated into the encyclopedia.